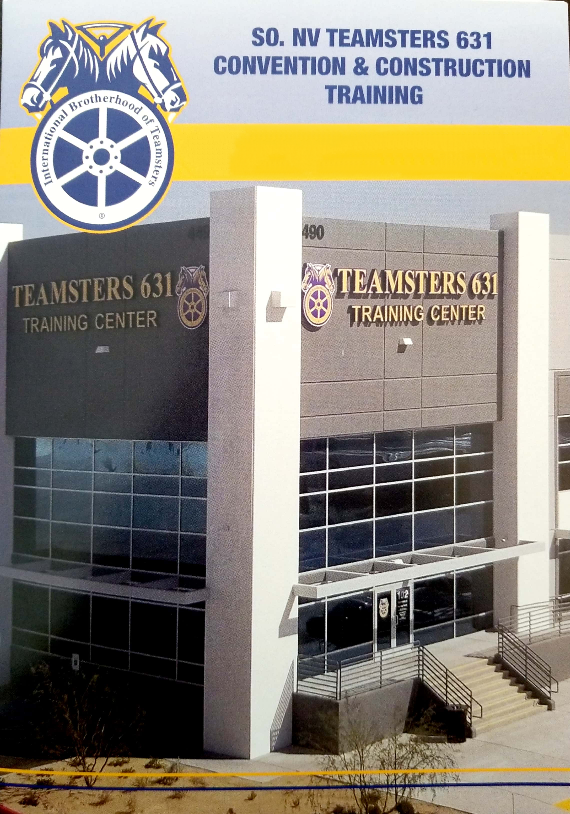 Office Hours:
Monday – Friday
7:00 a.m. – 4:00 p.m.
*Note: Hours subject to change based on Holiday schedule
ATTENTION PLEASE !!!!
Effective June 17, 2019 – To enroll in a grant class, please follow the instructions below.

Sign up for IBT Grant classes online
for the Teamsters Local Union 631 Training Center
1. CLICK HERE to view upcoming (IN-HOUSE ONLY) class information.
2. CLICK HERE to register for classes online.
If you are registering online for the first time, you will need at minimum the following required information below:
Full Name
Mailing Address
E-mail Address
Phone Number
Last 4 digits of your Social Security Number
Date of Birth
2. View "Upcoming Class Schedule". Click the "Class" under the class column to view the Class Dates, Training center, City and State. Click "Register" to the right-last column to enroll in class.
3. View "New Student Application" and "Click Here" to register. Upon completion of registration the last page will state "Registration Confirmation", this indicates you are enrolled in the class. You will also receive an email confirmation saying "Thank you for submitting a student application."
4. Questions? Contact our Training Center at 702-651-0344 or email ttc@631train.com for additional information.
Thank you for your interest in our training.
Please refer to the map below for directions to our new facility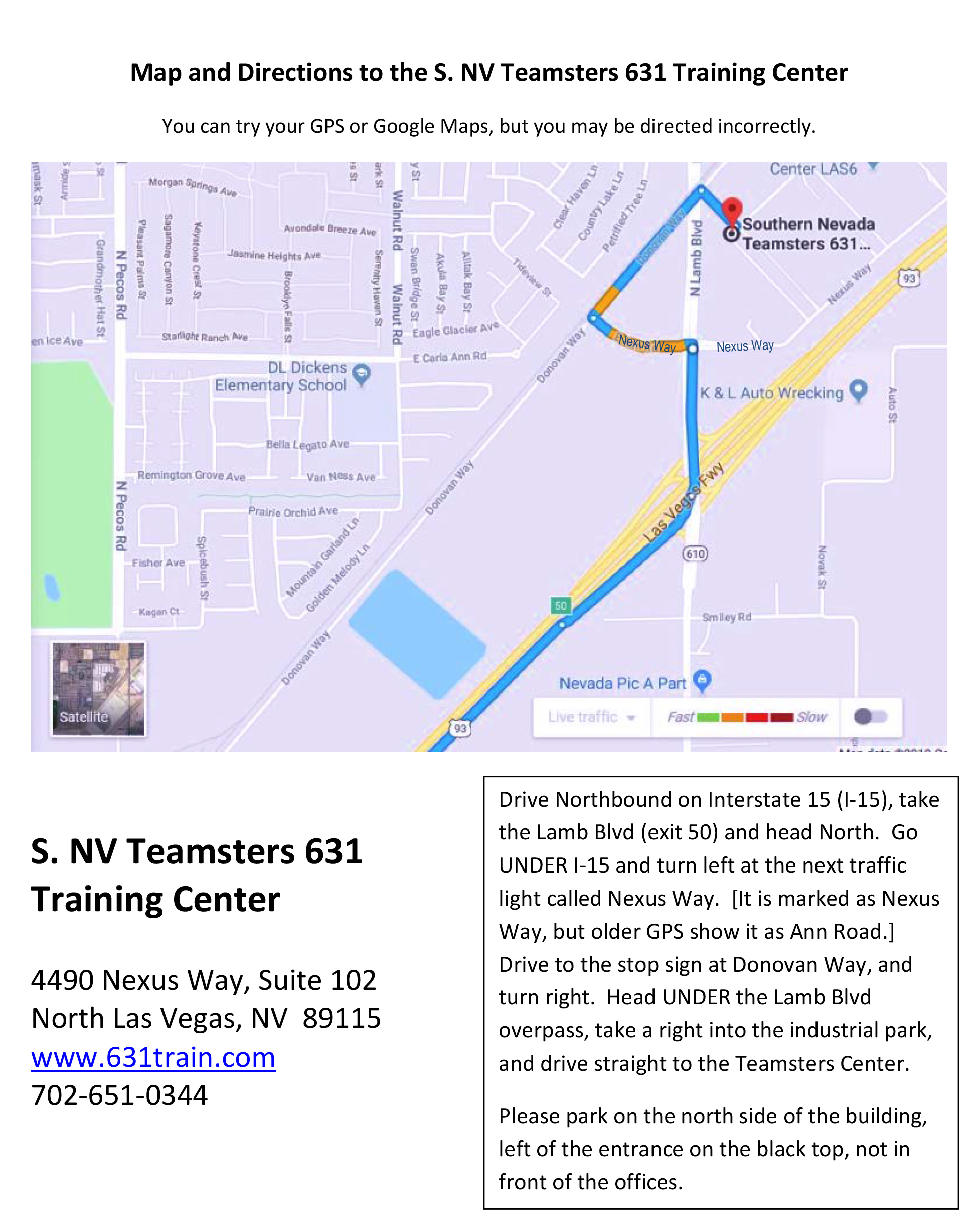 Attention CDL Drivers
Effective May 4, 2015 DMV will no longer process any CDL transactions in the full service offices. All CDL's will be required to go to the Donovan office and the Donovan office will process CDL transactions only.
OSHA Construction
As of June 10th 2015, it is no longer required to update your OSHA Construction Card.
EFFECTIVE MARCH 1, 2018, there will be a $5.00 (cash only) per card charge, to request a duplicate OSHA Construction and or General Industry card.